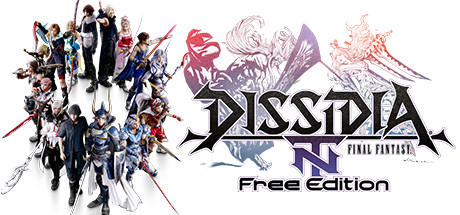 Hey guys! Jessie here back again with another cheat table! This time around it is for the Steam release of
DISSIDIA FINAL FANTASY NT
. This table works for both the Free and Paid Version of the game, so no need to worry about compatibility. Even if you buy the game, there's still lots of stuff to level up and unlock so this table is here to help out with that!
Here are the options currently available for my
DISSIDIA FINAL FANTASY NT
cheat table:
Available Options

- 0 Enemy Bravery
- 9999 Bravery
- Infinite Dash
- Infinite Stage Time
- Infinite EX Skill Use
- Player EXP Multiplier
- Character EXP Multiplier
- Gil Pointer
For both the Player and Character EXP Multiplier, please refrain from using a value higher than 1000! Going any higher has the risk of adding too much EXP and breaking your save so you can't level up anymore! If this happens delete your saves and try again!
DO NOT USE ANY OF THESE ONLINE! IF I RUN INTO SOMEONE CHEATING IN MULTIPLAYER I WILL REPORT!
Happy Cheating!!!
- Jessie Kazama
How to use this cheat table?
Install Cheat Engine
Double-click the .CT file in order to open it.
Click the PC icon in Cheat Engine in order to select the game process.
Keep the list.
Activate the trainer options by checking boxes or setting values from 0 to 1