Screenshots for reference:
[Link]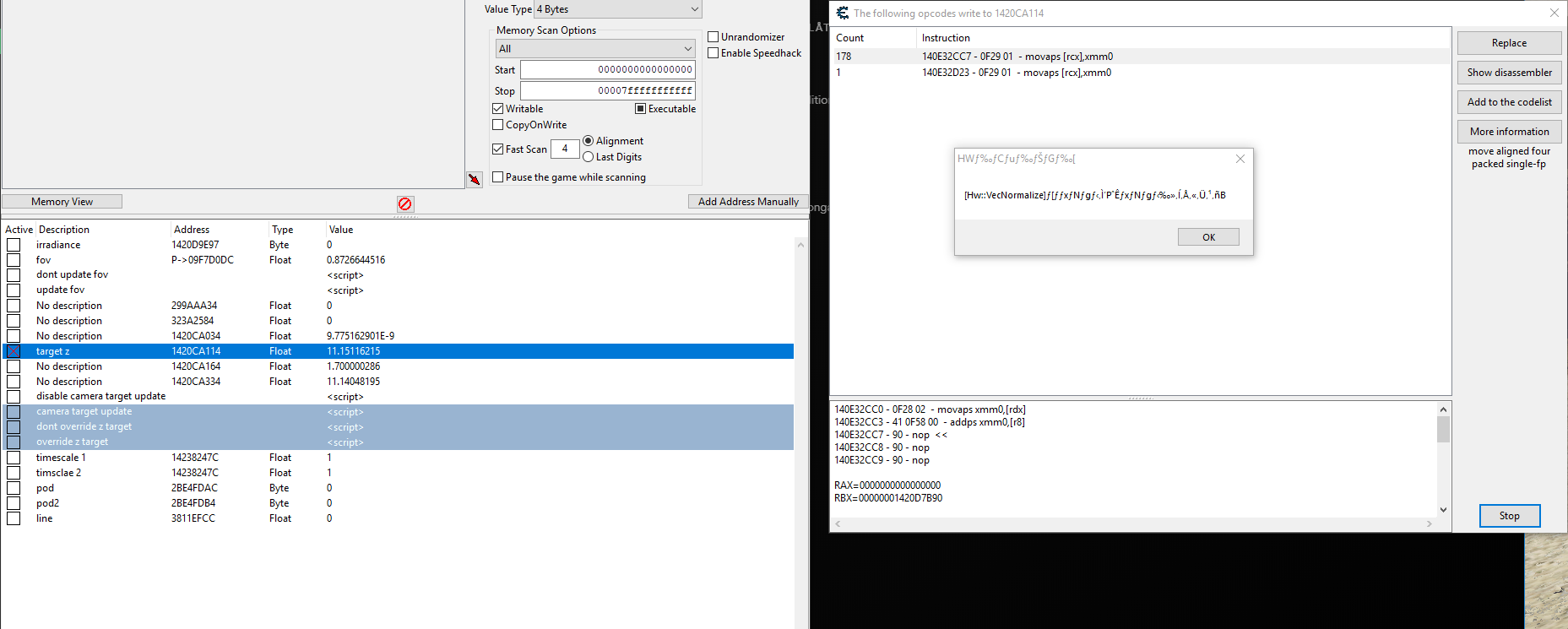 I have 2 releases of a game, I'm using an older version of the game and I want to lock the camera focus (the target Z). If I just lock the address the camera will hop back and forth since something is writing to it so I tried NOPing that instruction. But doing so gives me the error you see above, ingame
This is very weird because when I try to do the same thing in the new version of the game it works as expected and keeps the camera focus in place, and I think I was even able to get this working in the old version of the game at some point because I have entries in my cheat engine table for "disabling camera target override", meaning this script would NOP the instruction overwriting target Z. I've tried reinstalling the older version of the game but I get the same error.
edit: I noping the instruction in a completely new table in case some script in my previous table was teh issue but i still got the error
So I'm throwing this out here hoping that someone would happen to know a solution or why this issue might occur.
Any help is appreciated
also, should I use this forum and or the "official?" forum.cheatengine.org?