Credits: BringChaos, BgKng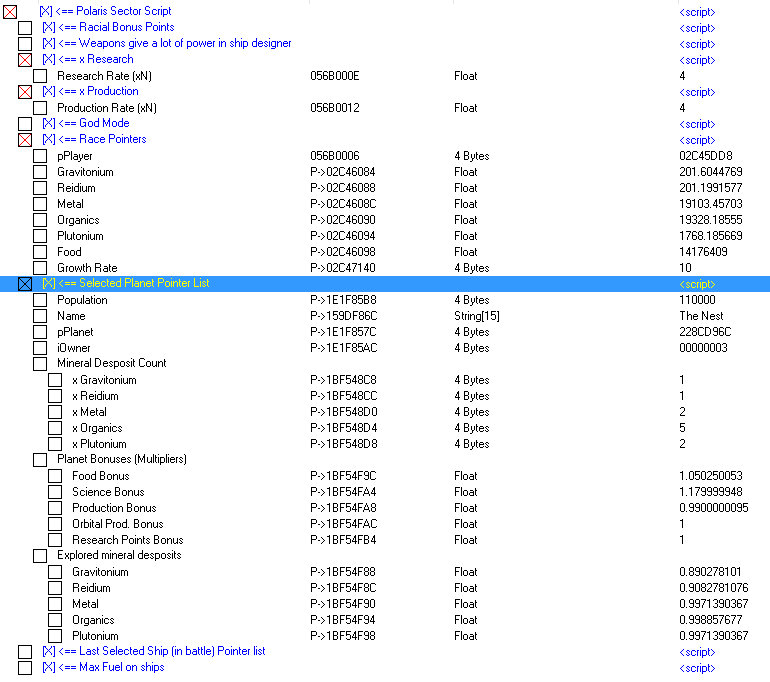 So about the delay in posting my new findings. I have broken out the building section of each planet in more detail. A couple of question marks left, just not sure what they are.
Add the ship designer section and was able to find the unlimited power.
I tried to find the stat for whether there was science or research on the planet and after 2 days of staring at 1's and 0's I gave up.
Anyways enjoy.