Game Name: Raiden IV: OverKill
Game Version: 1.0
Release: Steam (323460)
Instructions:
- Download the *.ct file version and rename it to game.CT
- Copy the downloaded *.ct file into your My Cheat Tables folder
- Open CE after running the game, attach the main game executable and apply loading the associated table.
(Update 1)
-Add Level Main Weapons (Set to 5 max, otherwise the game crash)
-Add Rapid Fire Main Weapon and Sub Weapon ( Lock to 0)
-Remove Invulnerability script, it's do bugging the game. freeze rather the address.
(Update 2)
-Add Script and Address for Player 2
(Update 3)
-Updated the table for last patch (16/09/15)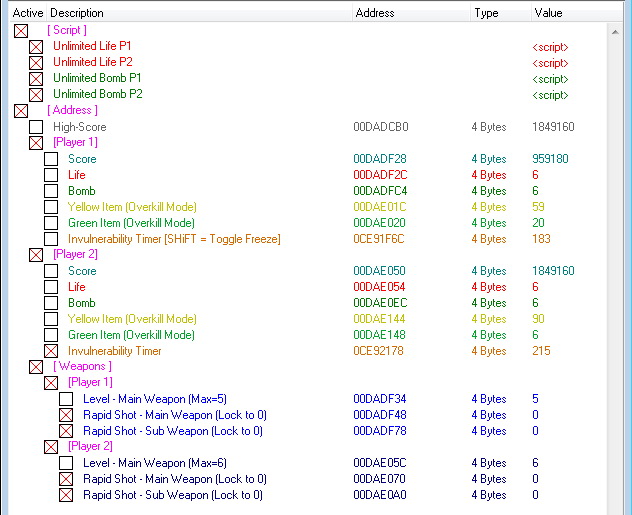 Made by
WarC0zes
-Add Level Main Weapon and Rapid Fire for Main and Sub Weapons.
-Add Script and Address for Player 2
-Updated the table for last patch (16/09/15)